Hearing Aid Repair & Service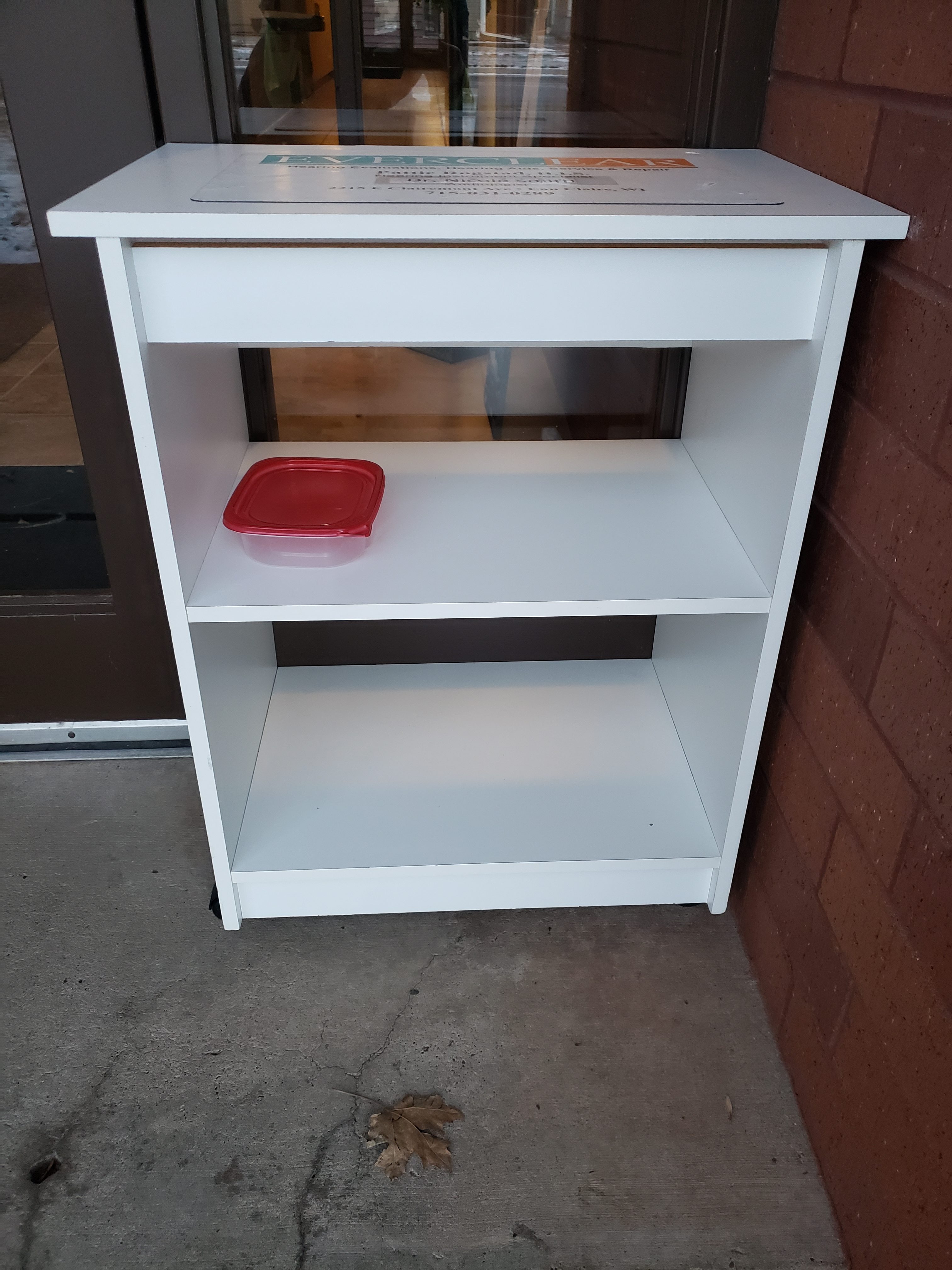 Drop Box
We understand you may not want to be inside our office, whether this is due to COVID concerns or time constraints we have an option for you! Located outside our main entrance on Fairfax Street is our white cart and on the cart is a container for you to drop off your equipment.
We prefer you to call ahead to schedule a time slot you will be stopping by/dropping off so we can work on your hearing aids in a timely fashion for those that want to wait in the parking lot while we work on it. We ask that you bring a slip of paper with your name (first & last please), and a number we can reach you at when it is complete. Put this along with your hearing aids inside the container at your scheduled time and we will work on your aids as quick as we can and call you with the results! It really CAN be that easy!
Call us today at 715-831-0289 or visit2215 E. Clairemont Ave. #2 in Eau Claire, WI.
At Everclear Hearing Products, we're not just selling you a hearing aid, we're here to be your total hearing care partners. We care about you and giving you the high-quality service you deserve.
Send a Note